6 Best Electric Scooters to Buy in 2021
Electric scooters have evolved from toys and novelty travel accessories to a genuine travel option for people throughout the world today. And it's easy to see why: they are as fast as a bike but are so much more portable and storable. This popularity has drawn a significant increase in manufacturers into the market, and you - the consumer - are the ones that are reaping the rewards.
If you want to join the party and are wondering what the best electric scooter for adults are, we will run you through some factors you need to consider, then give your search a leg-up with our shortlist of the top 6 electric scooters to buy in 2021!
Things to consider
The flip-side to all the new companies coming into the market is that there are invariably a few "bad apples". It pays to go with established brands here, not only for their experience in engineering the scooters but also the aftercare you get if anything goes wrong. "Buy cheap, buy twice", as my dad never tired of telling me.
Your scooter choice will depend on a few things, mainly: what you plan on using it for, where you will be storing it, and your budget. Either way, it will be a significant investment that you don't want to jump into willy-nilly.
What are your priorities: battery time? Range? Weight? 
If you're commuting a long way, then a decent battery makes sense; if you're doing little journey's, hopping on and off, then something a bit more compact might be better. If you expect to be a heavy user, then heavier duty wheels are the order of the day. Most come with 8-inch wheels, which are ample for smoother streets and terrain, but you may prefer the comfort that bigger wheels, pneumatic tires, and suspension offer.
And price. Of course. Like, I said, you are paying for the experience, reassurance, and reliability established brands bring. When you are going 25kmph, you need to trust the machine beneath you, or it can cost a lot more than the few bucks you saved. Luckily, the burst of popularity in the market has driven prices down, and you can now get high-end performers at very reasonable prices. Any bells and whistles you want on top of that, well, that's up to you.
What are the best electric scooters to buy in 2021?
1. GLION DOLLY MODEL 225 ELECTRIC SCOOTER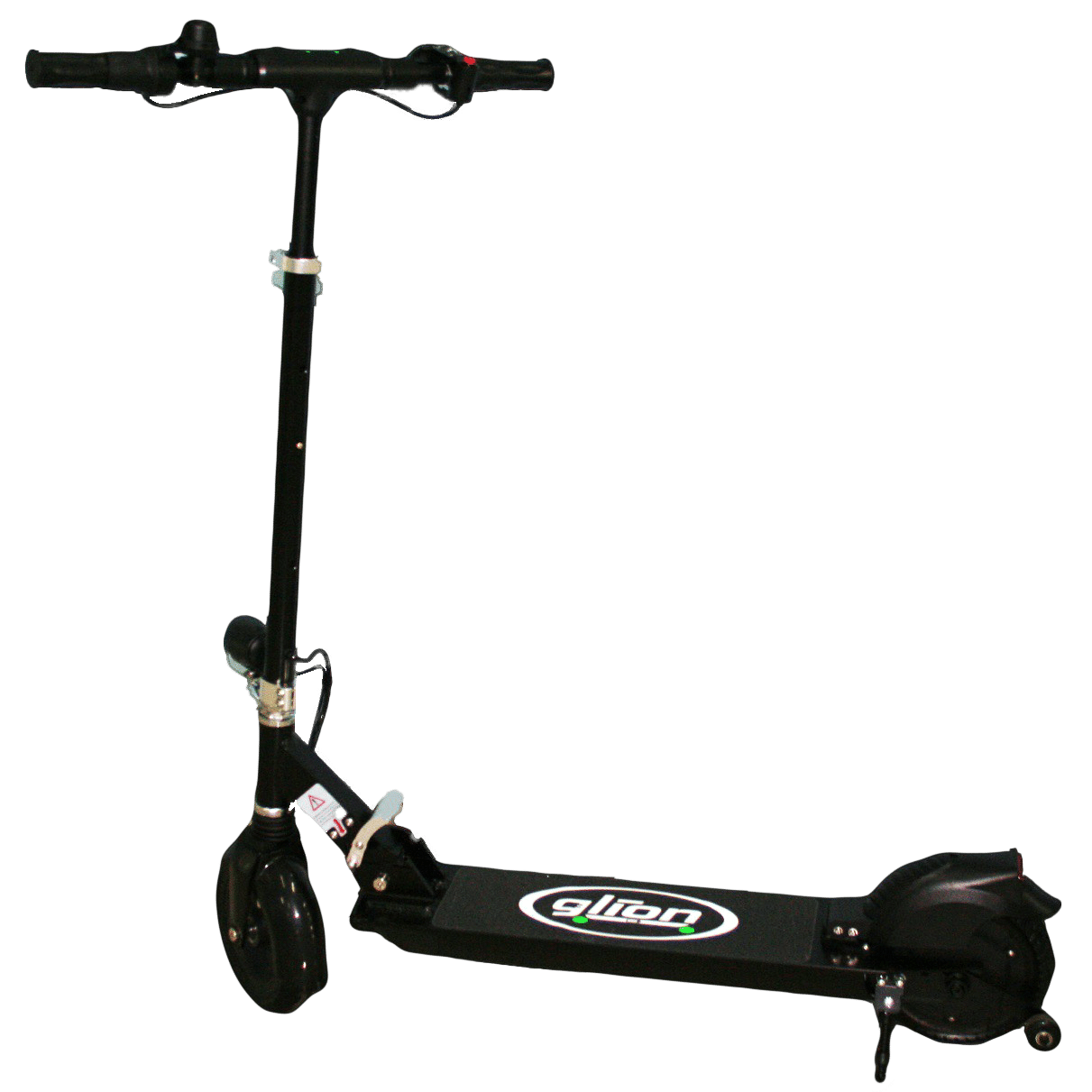 Price: $599.00
The Glion Dolly is a fantastic beginners scooter. It's at the budget end of the market but by a reliable, known brand. It's not only fun but practical. 
The front fork suspension delivers a smooth, comfortable ride. It has a top speed of 25 kmh, with a 25 km range per charge, with a 3.5 hour charging time.
It's economical to run too, with over 800 km travel per dollar of electricity. So you are doing your bit the environment too!
Plus, it's so easy just to fold it up and store it when you need to.
25 km per charge

3.5 hour charge time

25 km range

Easy-fold and store
2. GLION X1 BALTO ELECTRIC SCOOTER
Price: $799.00
Another one of Glion's fine range, the X1 Balto ups the ante with a new swappable battery, a new portable power station, not to mention the bright new lighting system and spacious platform. 
Its durability means that it is well capable of handling the rigours of daily use
There's up to 35 km per charge here, and you get a full charge in 5 hours.
35 km range

5 hour charge time

New swappable battery and portable power station

Chunky and durable 12" pneumatic tires
3. MOTOTEC MINI FAT TIRE 48V 500W ELECTRIC SCOOTER
Price: $888.00
This is a beautiful mid-range scooter from MotoTec's ever-impressive range. And this one is definitely NOT a toy.
It boasts a powerful hub motor capable of 17 km+ per charge, but its big guns are the features along with it. You have two seats, rear shocks, front and rear disk brakes, LED headlights and large wide, super-durable tires.
17 km range (dependent on weight)

4-8 hours chare time

Dual seats

Front and rear disc brakes

LED headlights
4. GREENBIKE BLADE 10 ELECTRIC SCOOTER
Price: $1549.00
Now we take things up a notch…
The Greenbike Blade 10 not only looks the part, but it's absolutely jam-packed with features.
Where to start… The dual suspension. The massive digital display. The fact it can do up to 100km per charge (!) on eco mode, and somehow it only weighs 79lbs, is quite remarkable.
Its dual suspension and 10x3" inflatable front and rear tires are as comfortable off-road as they are on the city streets.
Up to 100 km per charge (on eco mode)

5 hour charge time

Option to add 60V dual motor

Crazy-light considering the specs!
5. X-Treme Cabo Cruiser Elite Max 60 Volt Electric Bicycle Scooter
Price: $1799.00
X-treme's Cabo Cruiser Elite is….well, look at it. You can just see it's an impressive piece of kit. Packing in 60V power, it can travel over 50 kms on a single charge. As well as the dual-seat option, it has huge storage space (front, below, and back) and the ability to pedal it if you end up running out of charge. Pretty neat, huh?
50 km range

60V battery power

Dual seats 

16" tires

Humongous storage
6. MotoTec Knockout 60v 2500w Lithium Electric Scooter
Price: $2099.00
And rounding off our top six is another sublime offering from MotoTec.
The Knockout 60V packs twice the power and double the range of their popular standard Knockout model. It does 50 km to the charge and comes equipped with front LED lights, front and rear shocks and hydraulic brakes and a truly unique cruising style you really need to try for yourself. 
The batteries are removable for remote charging too, which is a nice touch.
50 km range 

60V battery power

4-8 hour charge time
You can also check our article on Eco-Friendly Commuting Just Took a Stylish Turn: The Best Electric Scooters.
Conclusion
Well, I hope this article has given you plenty of food for thought. If you are looking for the best electric scooter for adults, then you need to consider your usage and storage needs, plus (of course) your budget. Luckily, there are quality, durable scooters now for less than $1000, and if you want to push out a bit, you aren't short of options.
If you want to see the rest of our range or have a chat with our friendly, expert advisors about what's best for you, then please go to our website wheelywheels.com. 'Wheel' ensure you make the right choice! (Sorry, I couldn't resist it!)